Hey blog friends! Some of you know that I've been out of the country for a few weeks, traveling all sorts of cities in India. So far I've been to Calcutta, the Sunderbans, Agra, New Delhi and Varanasi. It's been fun though the heat here is intense, topping 115 degrees on some days. Bike culture is alive and well and the Dutch bicycle is dominate for good reason. I bet you didn't know so much could be carried by bike.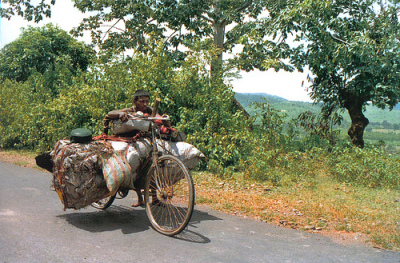 [via BikingBis]
Just to give you an idea…
More photos of my own photos up as soon as possible.